Ventity 4.9 Release
Categories: Release
Ventity 4.9.1 is now available from the download page (if you need a trial license) or the update page (if you don't).
4.9.1 is a minor maintenance release that improves trapping and messages for generated code errors, fixes a file format issue with the 3D visualizer, and corrects a rare action issue.
4.9 is a major release, with many improvements. Per the release notes,
Feature Enhancements
•Causal Tracing Diagrams have been expanded to include triggers, actions, entities, and collections
•New facility for modification of Sub-Collection Key Attributes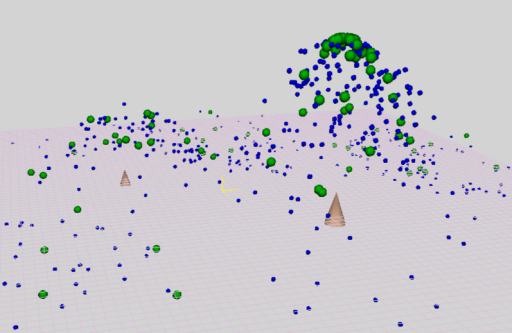 Performance and Usability
•Improved error checking for conditional expressions
•Trigger conditions and process list conditions are checked to make sure that they are Boolean expressions.  
•Processed List Collection references are checked to make sure that a valid collection or sub-collection is referenced.
•Context messages for generated code have been improved for some items in order to help the user identify the model error.
•Update generated code version to utilize null propagation, using a more efficient method for dealing with null references values resulting from model data or logic.  When such an error is encountered, the equation returns a value of Double.NaN (not a number).
•Updated our software technology from several vendors.
Bug Fixes
•Optimization, Sensitivity and GIS setup controls
•Other minor issues
Documentation
•Documentation of action components, including surrogates and references
•Improved explanation of the GetCategory function
•New section on units
•New section on Excel initialization data
•Improved GIS visualizer documentation
•New section on the 3D visualizer