Ventity Release 1.3
Categories: Release
Ventity release 1.3 has arrived!
Much of what's new is under the hood, including big performance improvements and infrastructure to support deployment as a web service, with Forio support coming soon.
There's also a new architecture for lookup tables, with functions for extrapolation and finding the min, max, slope, and area under curves. The builtin entity initialization data now supports lookups, so it's really easy to have unique shapes for each entity.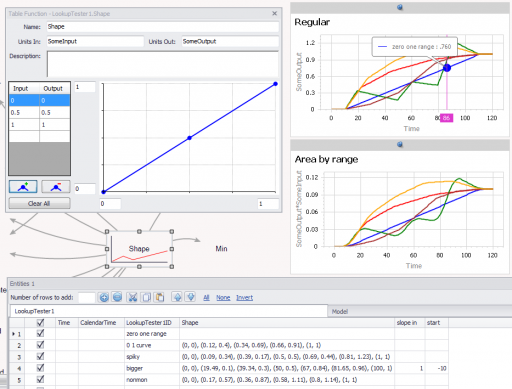 You'll find many useful improvements to charts, controls and general usability, and many bug fixes too.
Get a new license here, or download an update for your current copy. Check the builtin or online documentation for release notes.
Questions? Visit us in the forum or email us. Want to take a fresh look? Email us and we can extend your expired trial license.