Community Coronavirus Model
This video explores a simple epidemic model, parameterized for a community confronting coronavirus.
The video is in Vensim, but we've now translated the model to Ventity: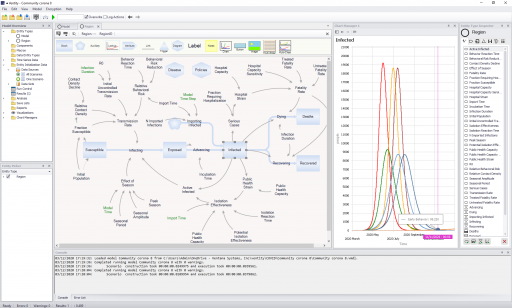 There's another copy at metasd.com, where you can share comments. Also, check back here for updates to the model and a companion video, to be released soon.